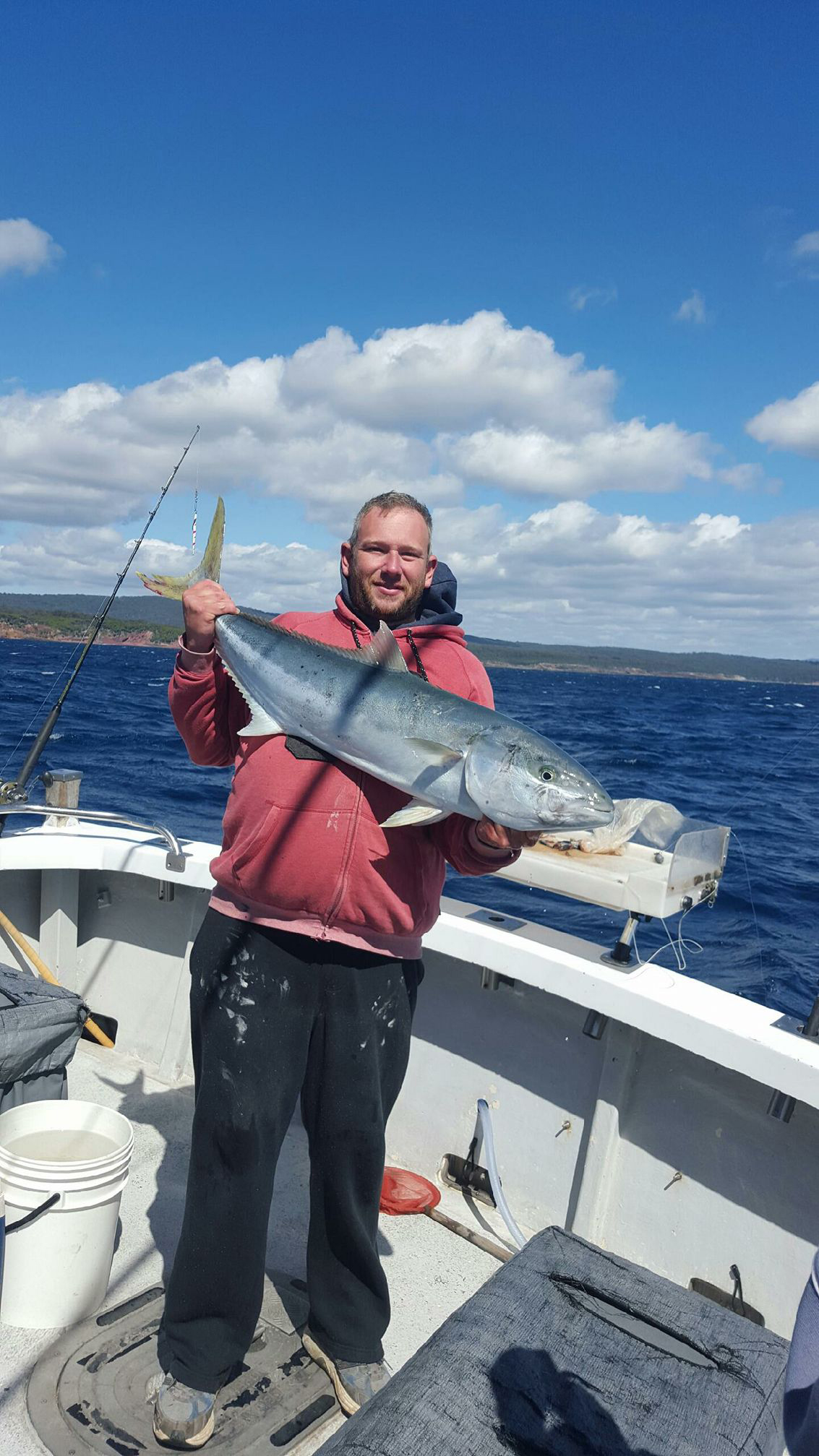 Sports Fishing
A short run south takes you to Kingie Country with good fish up to 15kg with most fish averaging 60-80cm and 5-8kg. Kingies come in about November and hang around until June. We use a variety of methods which include live and dead baits and the most faithful way "The Jig". Come and test the gear and tackle to the limit to catch the mighty Kingfish.
Chasing kingfish could also be a great way to start a full day charter before heading out to the marlin and tuna or onto the reefs for some snapper and flathead.
Bookings are available as either a single angler or for groups of up to 8 people or for exclusive full or half day boat hire. Accommodation packages available on request. Recreational fishing licences included in the price.
We can provide lunch on day trips. We can also cater for any dietary requirements if we are advised prior; nuts, gluten free, etc.
Contact us for departure times as this may vary due to daylight savings.